Umbria Special – Green heart of Italy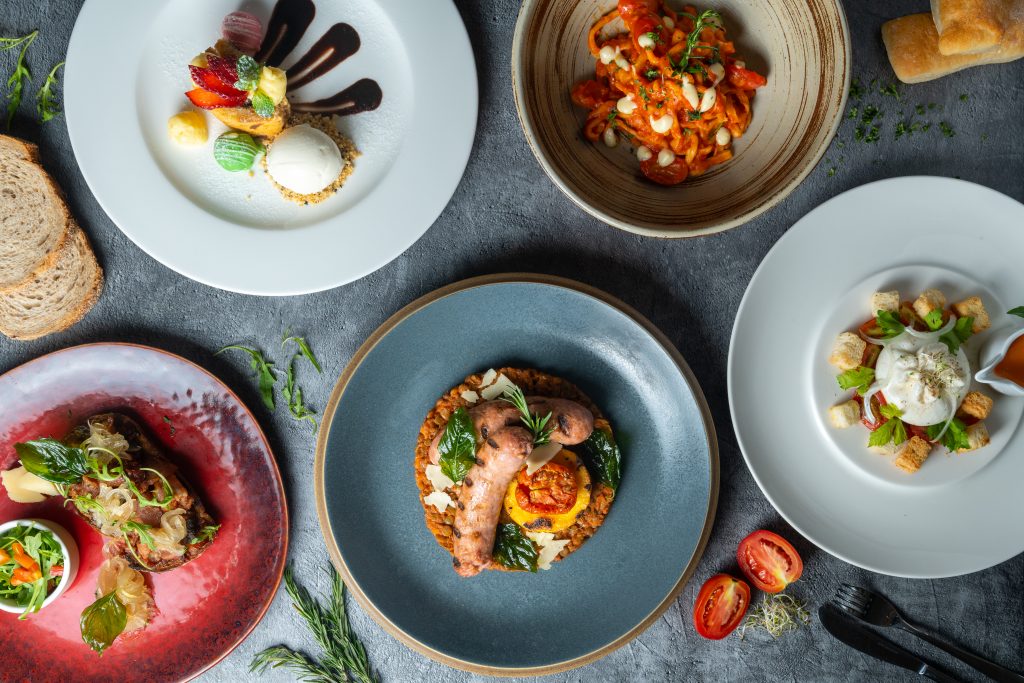 Umbria is famed for being the "green heart of Italy," with forest landscapes situated in the centre of Italy. Umbrian cuisine embodies a variety of vegetables, legumes and hearty meat recipes. Umbria's food traditions began in cucina povera, or peasant cooking, which focused on getting the most out of available fresh, local ingredients with simple cooking methods. The typical Umbrian kitchen features grain, seasonal vegetables, pork, cured meats and local olive oil.
Appetizer
Panzanella Umbra con burrata – 480 THB++
Bread salad with fresh tomatoes, onions celery served with tomatoes juice, basil oil and burrata cheese
Crostini 'Barbazza' e salvia – 380 THB++
Crispy bread with sauteed air dry pork cheek and sage, caramelize onion in white wine vinegar and fresh rocket leaves
Main dish
Ciriole alla Ternana – 350 THB++
Homemade long pasta with tomato sauce, garlic cream, parsley oil and pecorino cheese
Lenticchie, salsiccia e polenta – 480 THB++
Braised norcia lentils with sausage, grilled polenta parmesancheeses and f ried basil
Dessert
Salame del – 320 THB++
Rolled cake filled with chocolate cream, custard and alchermes,served with vanilla and truffles ice cream
Price is subject to a 10% service charge and 7% VAT.