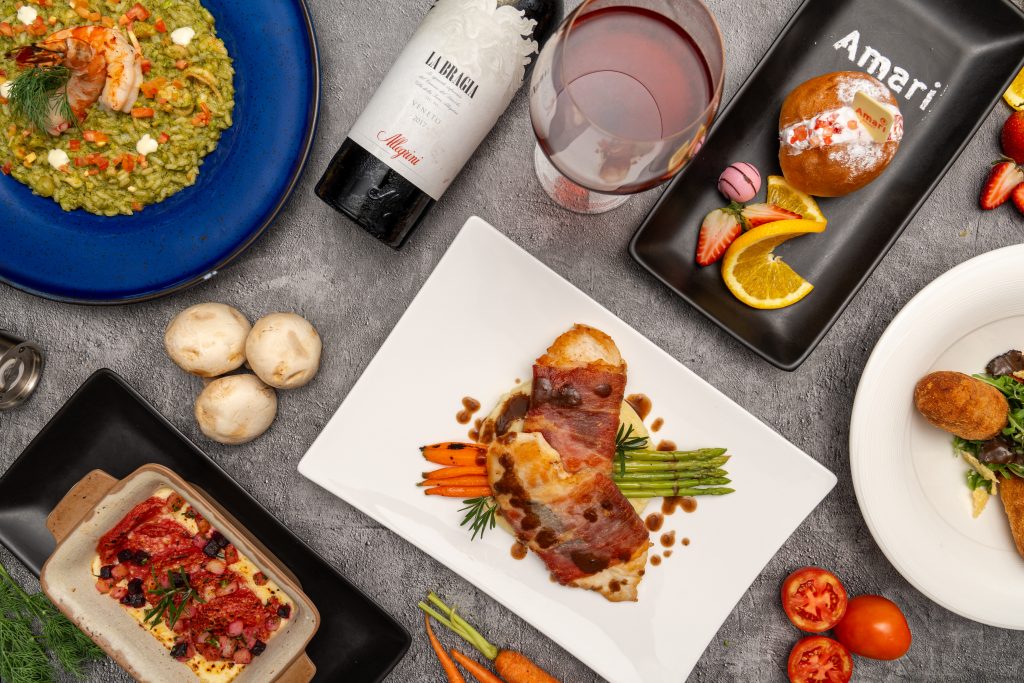 If you love Italian food, you won't want to miss our monthly special at La Gritta, the most scenic restaurant in Phuket for authentic Italian dining.

For a limited time, we are offering a menu inspired by the traditional cuisine of Lazio, the region that includes Rome and its surroundings. Lazio is famous for its pasta dishes, made with simple but flavorful ingredients like cheese, pepper, bacon and tomato.

Lazio is also home to quintessential Roman dishes, as well as hearty meat stews, roasts and grilled specialties.
APPETIZERS
Supplí – 380 THB++
Breaded rice balls filled with provolone cheese and slow-cooked beef ragout, truffle mayo
Gnocchi di semolino ai formaggi – 420 THB++
Semolina gnocchi baked Roman style with 4-cheese sauce, walnuts and beetroot
MAINS
Risotto al pesto di rucola gamberettie zucchini – 590 THB++
Risotto with wild rocket and almond pesto, prawns and courgettes
Saltimbocca di pollo alla Romana – 670 THB++
Chicken breast wrapped in Parma ham and sage, mashed potatoes, spring vegetables and gravy
DESSERT
Maritozzo con la panna – 290 THB++
Soft baked sweet roll filled with whipped cream and strawberries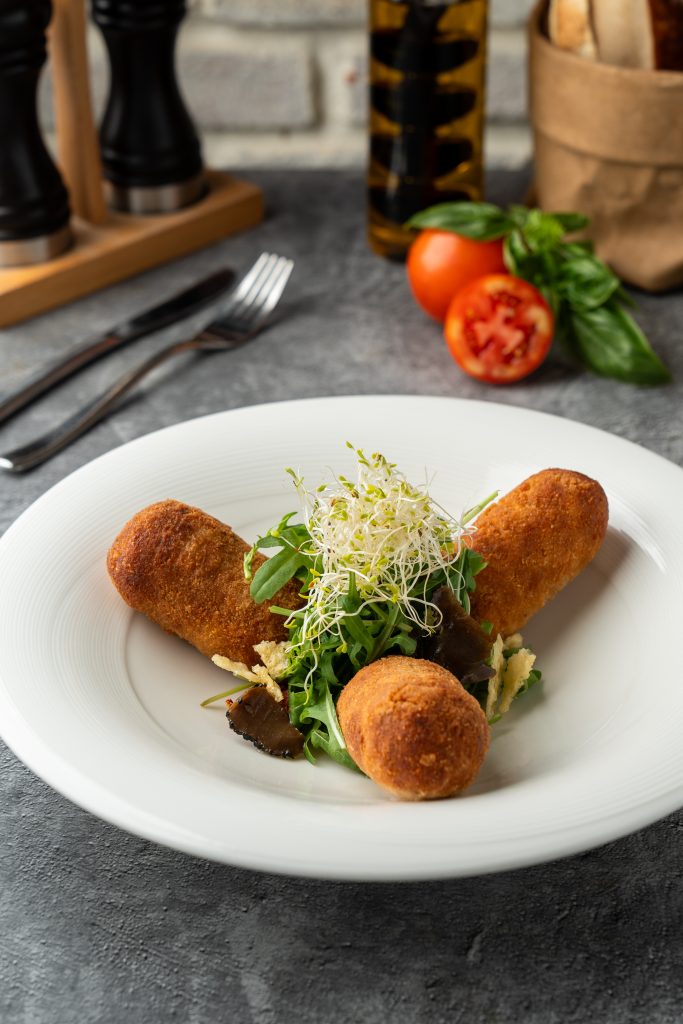 WINE RECOMMENDATION
Sartori Pinot Grigio Delle Venezie
Fresh and fruity Pinot Grigio, gently exuding aromas of pears, peaches and nuts and the scent of
fresh flowers. Pale straw yellow colour, with a very delicate bouquet. Pairs well with seafood or a creamy pasta dish.
Glass 320 THB++
Bottle 1,500 THB++
La Bragaia IGT, Allegrini, Veneto
A real jewel with a full body, powerful on the nose, rounded and pleasant on the finish. Medium acidity
and balanced tannins with hints of red and dark fruits like cherry and plum. Spicy and earthy notes on
the palate. This is a complex wine that becomes more generous after some time of aeration.
Glass 440 THB++
Bottle 2,200 THB++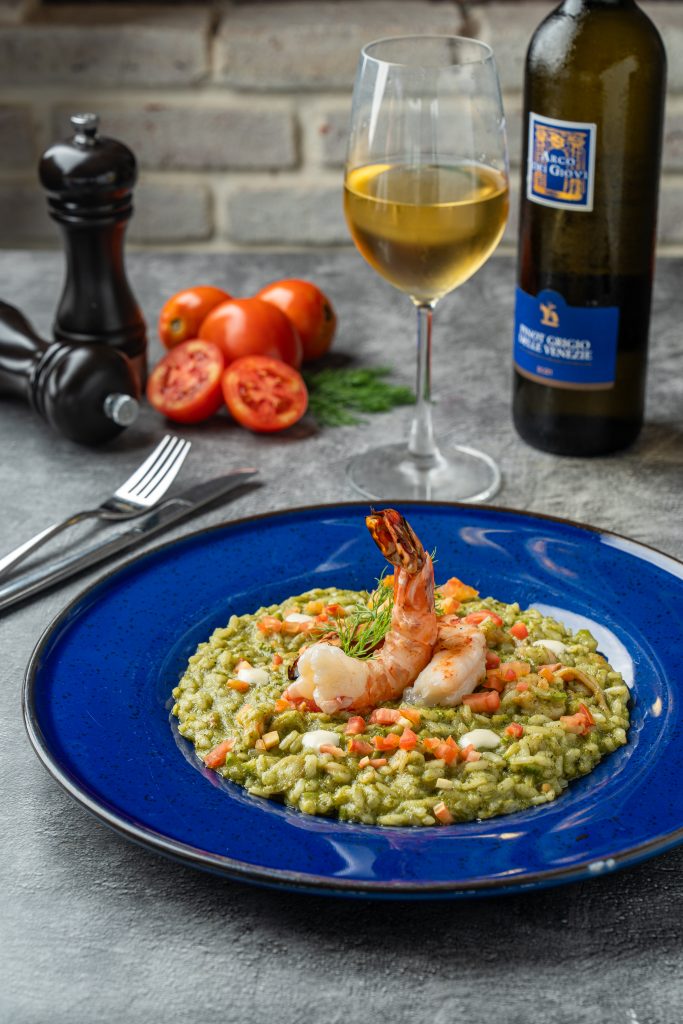 All prices are in Thai Baht and subject to 10% service charge and 7% VAT