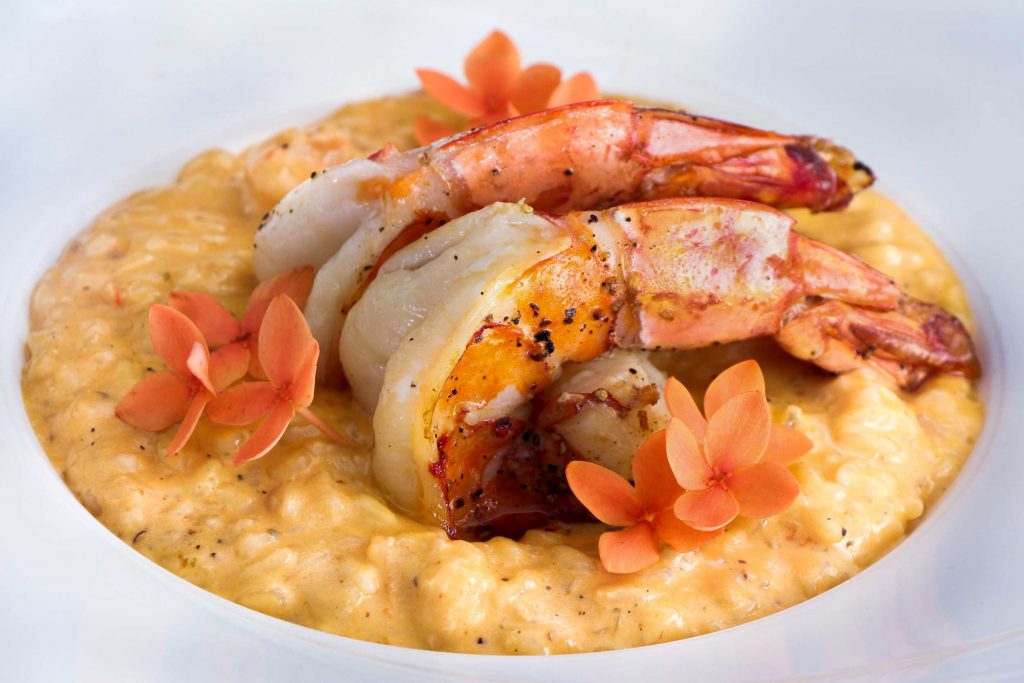 Let's journey through the extraordinary world of piquant risotto at La Gritta.
In September, Chef Patrizia presents new creations of five impressive risotto recipes.
All dishes feature her favourite ingredients perfectly crafted to please your palate.
The range of fabulous risotto varieties includes risotto with foie gras, artichoke, tiger prawns, beetroot,
Italian sausages, peas, mushrooms and different cheeses.
Risotto al Foie Gras, priced at 850 THB++
Foie gras creamy risotto with port wine and caramelised onions.
Risotto ai Carciofi, priced at 490 THB++
Creamy artichoke risotto with stracchino and Parmesan cheeses. Recommended dish for vegetarians.
Risotto alle Mazzancolle, priced at 690 THB++
Risotto with tiger prawns, white wine and Parmesan cheese.
Risotto di Bietole e Mascarpone, priced at 480 THB++
Beetroot risotto with mascarpone cheese. Recommended dish for vegetarians.
Risotto alla Boscaiola, priced at 520 THB++
Risotto with Italian sausages, peas and porcini mushrooms.
All prices are subject to a 10% service charge and 7% VAT. Terms and conditions apply.