CELEBRATE THE START OF 2020 WITH LA GRITTA'S FESTIVE MENUS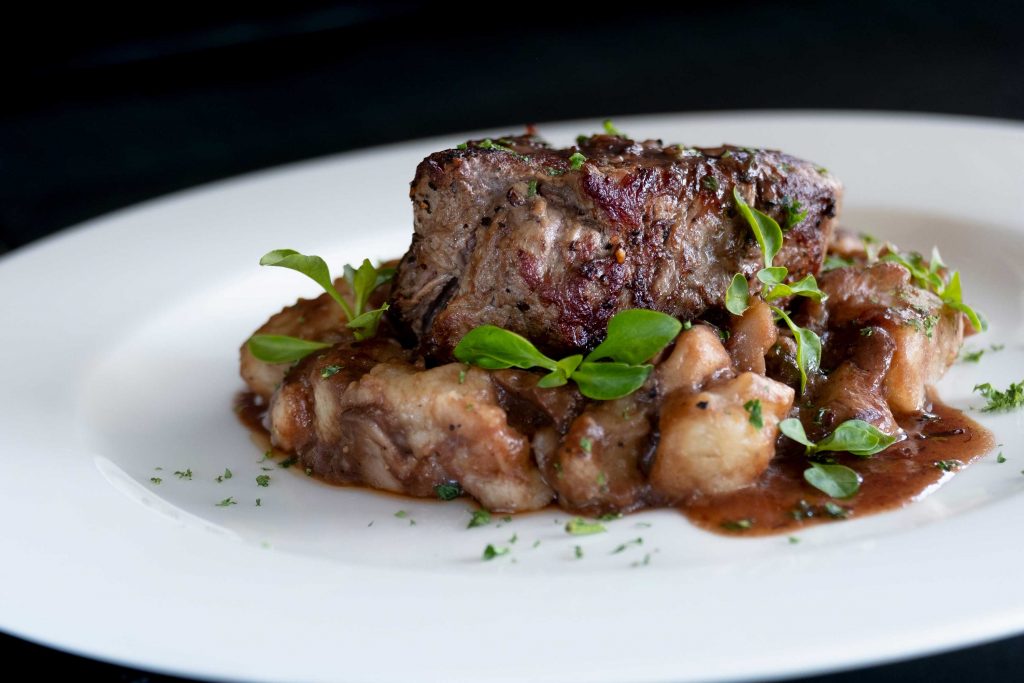 Welcome to a celebration of the first month of 2020 at La Gritta. Chef Patrizia has crafted four exclusive festive menus featuring premium products, including foie gras, Italian black truffle, Hokkaido scallops, sturgeon caviar, cod fish and Wagyu beef tenderloin. Come and experience culinary delights and the perfection of Patong Beach, and enjoy the holiday season throughout January.
Tortellini in Brodo, priced at 550 THB++
Home-made pasta filled with foie gras, chicken and artichokes in meat broth, seasoned with ground hazelnuts and fresh Italian black truffle for that wonderful aroma.
Capesante al Foiegras, priced at 680 THB++
Hokkaido scallops with a foie gras terrine, decorated with caramelised orange shavings and sturgeon caviar.
Merluzzo al Forno, priced at 850 THB++
Baked cod fish with potatoes, cherry tomatoes, capers and black olives offer a perfect combination of sour and slightly salty tastes.
Filetto di Manzo Wagyu con Gnocchi di Castagne e Salsa ai Porcini, priced at 1,850 THB++
Wagyu beef tenderloin on chestnut gnocchi with a porcini sauce offers a flavourful texture.
All prices are subject to a 10% service charge and 7% VAT. Terms and conditions apply.