Italian Cocktails by the Sea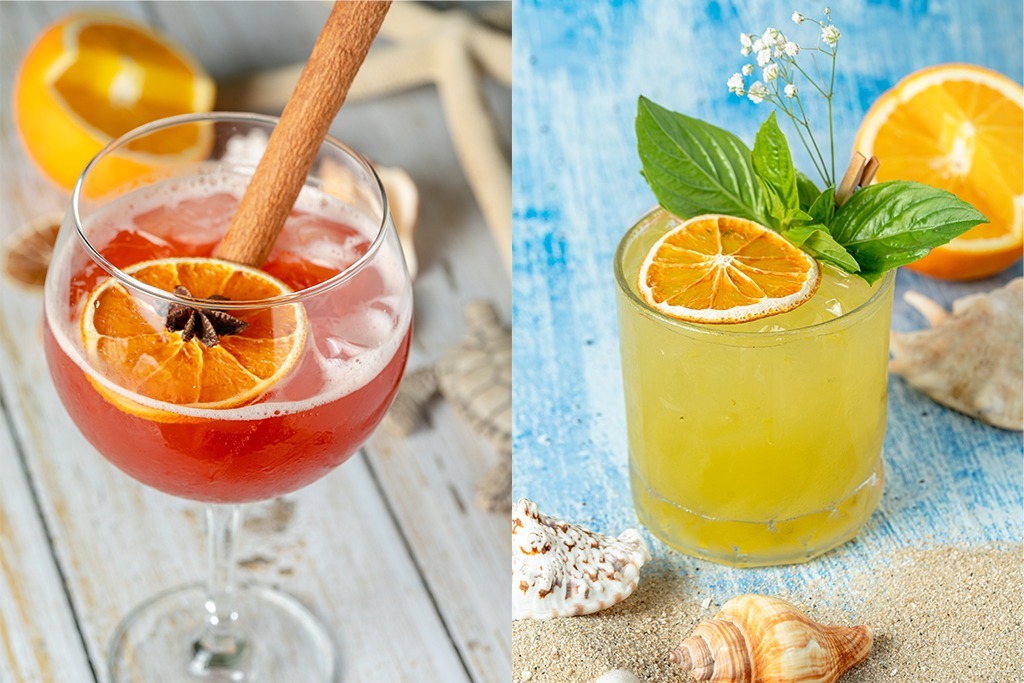 Signature drinks are best served alfresco with sunset views by the seashore.
The Italians have excelled in many realms: hospitality, cuisine and wine. Undoubtedly, they've also crafted refreshing, well-balanced cocktails with stellar ingredients that make our signature cocktails unique. Rosemary-infused Campari, gin, vermouth, and rum are just a few essentials combined with tropical fruits are the linchpins at La Gritta Bar's carts.
These unique cocktails aim to refresh you during the summer, best consumed with appetisers from La Gritta
Orange Basil Smash – 280 THB++
Created as a summer cocktail as refreshments to compliment appetisers
Ingredients: Gin, simple syrup, lemon juice, lemon and orange wedges
Smoked Rosemary Negroni – 280 THB++
Rosemary-infused Campari in a large mason jar
Ingredients: Gin, sweet vermouth Campari, Syrup, lemon juice, egg white, rosemary
Price is subject to a 10% service charge and 7% VAT.