THE DISCOVERY OF ITALIAN CHEESES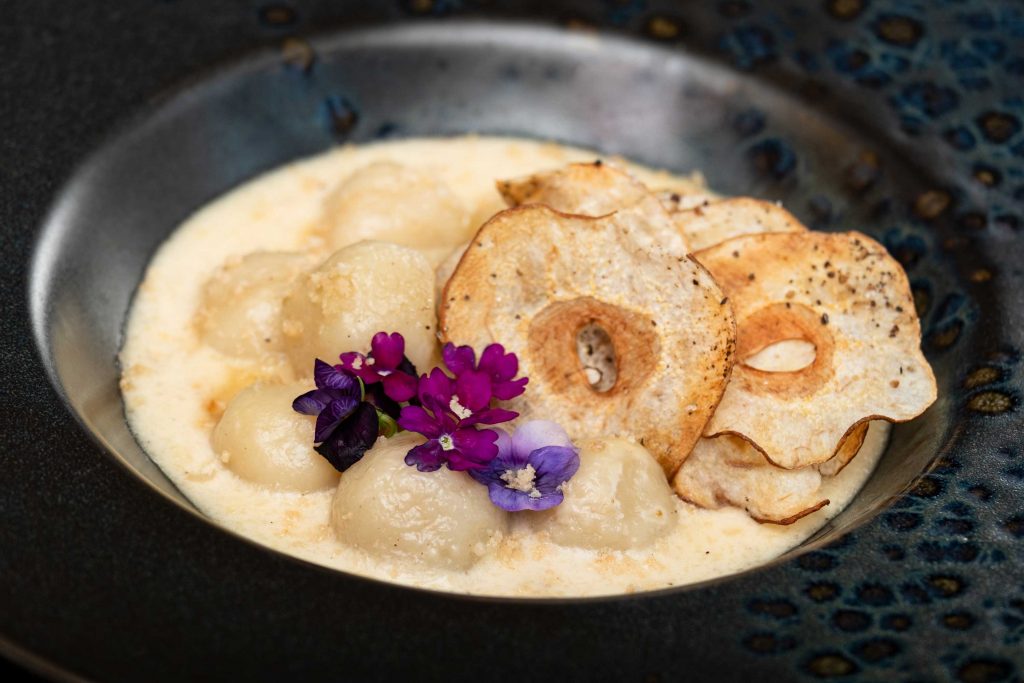 Treat your taste buds with five pasta dishes featuring Italian cheeses at La Gritta. Chef Patrizia will bring you to discover popular cheeses from five regions of Italy – Piedmont, Sardinia, Lombardy, Campania and Rome.
Cheese lovers' mouths will be watering with a selection of cheeses that includes Castelmagno, Parmesan, Fiore Sardo, Gorgonzola, Buffalo Mozzarella, Mascarpone and Pecorino Romano. This promotion will be available only in February, do not miss out!
Gnocchi al Castelmagno (cheese from Piedmont), priced at 590 THB++
Home-made potato gnocchi filled with Castelmagno cheese on Parmesan fondue, dry pears, honey and hazelnut powder. Castelmagno is a small village located in the mountains of Piedmont. There are 300 citizens in this village and all of them are engaged in the production of Castelmagno cheese. Castelmagno has been rated as one of the kings of cheeses.
Culargiones (cheese from Sardinia), priced at 490 THB++
A vegetarian dish from Sardinia – home-made pasta filled with potatoes, fresh mint, Fiore Sardo cheese and tomato sauce.
Gnocchi di Spinaci al Gorgonzola (cheese from Lombardy), priced at 510 THB++
Home-made spinach gnocchi in a creamy sauce made with Gorgonzola cheese, one of the most popular cheeses in the world.
Paccheri alla Sorrentina (cheese from Campania), priced at 550 THB++
A popular dish in Italy – Paccheri pasta with tomato sauce, basil leaves and Buffalo Mozzarella cheese.
Spaghetti del Leone ai Gamberi (cheese from Lazio), priced at 610 THB++
Special spaghetti with prawns in a cheese sauce made with Mascarpone and Pecorino Romano, the favourite cheese of Rome.
All prices are subject to a 10% service charge and 7% VAT. Terms and conditions apply.