EXCLUSIVE GREEN MONDAY RECIPES TO INSPIRE LOVE FOR A GREEN DIET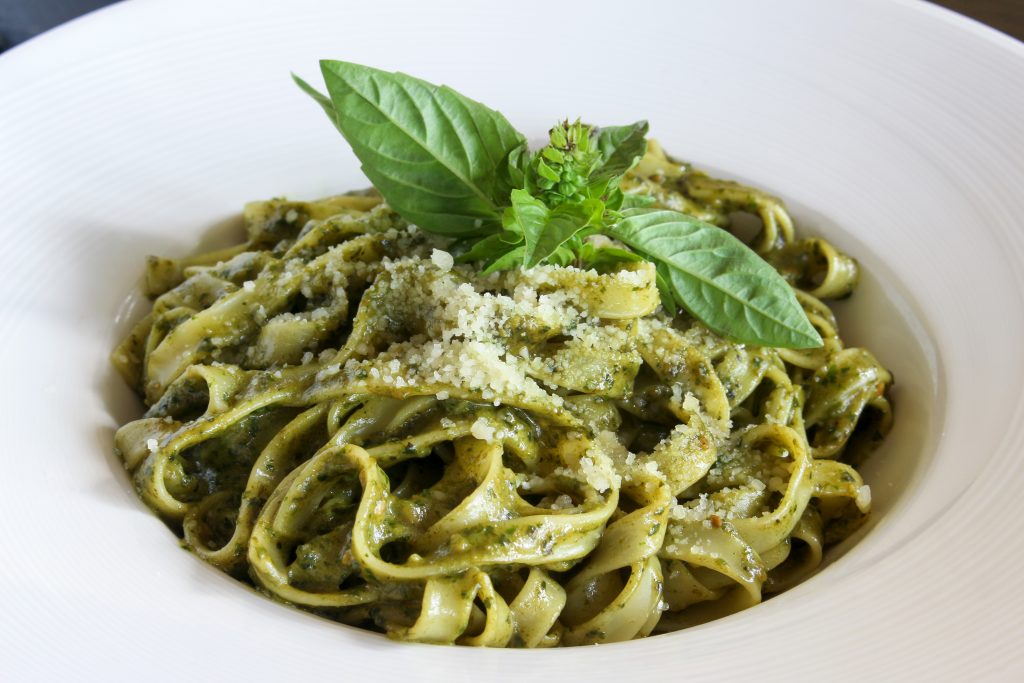 La Gritta became part of the launch of the Green Monday movement to promote a plant-based dining experience in Thailand. The objective of Green Monday is to raise awareness and inspire people to learn about the benefits of green diets that heal the mind and body in a natural way to eliminate harmful toxins.
Chef Patrizia has sourced the best natural and environmentally-friendly ingredients to cook five green dishes, namely Vellutata di Spinaci – a creamy spinach soup, priced at 285 THB++; Flan di Carciofi e Formaggio – artichoke and cheese flan with parsley, priced at 350 THB++; Tartare di Rughetta e Burrata – burrata cheese and rocket leaves, crispy almond shaves, extra virgin olive oil and black sesame seeds, priced at 390 THB++; Fettucine al Pesto – home-made fettuccine with pesto, priced at 480 THB++; and Pannacotta al Pistachio – passion fruit panna cotta, kiwi sauce, chocolate chips, vanilla sponge and berries, priced at 310 THB++.
All prices are subject to a 10% service charge and 7% VAT. Terms and conditions apply.