EXCLUSIVE RECIPES FOR BEEF LOVERS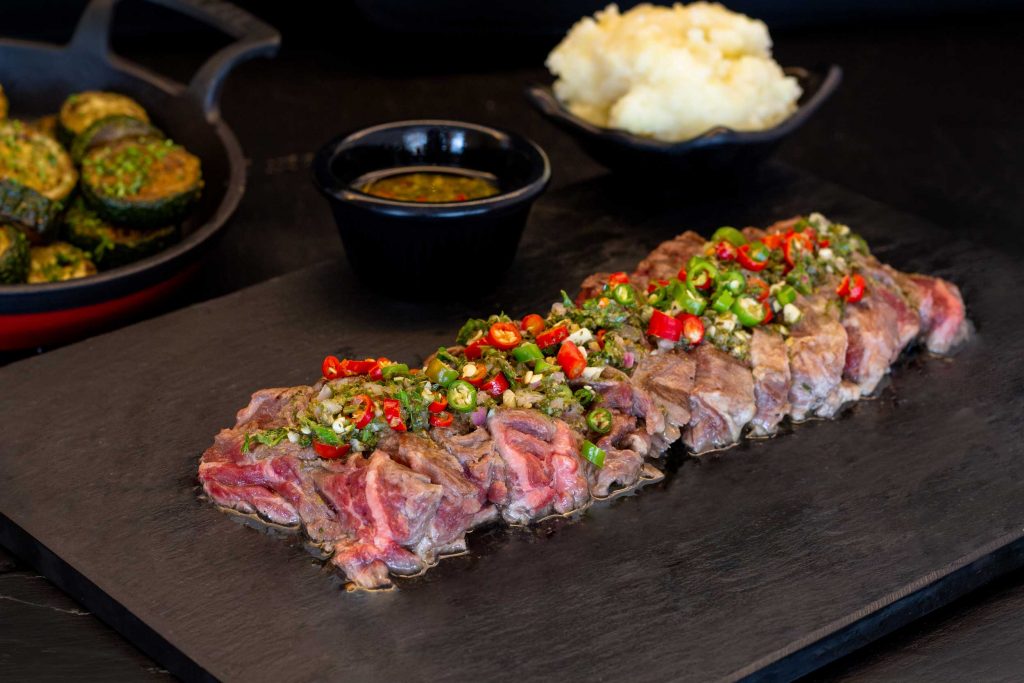 Experience sumptuous and fabulous dining at La Gritta with mouth-watering dishes cooked using Australian Black Angus beef in Italian style.Chef Patrizia has selected Beef City Black; this beef brand was named the best branded beef product at the 2016 Australian Food Awards (AFA). The beef is fed on a specially formulated grain ration for 120 days. It delivers well-marbled beef with tenderness, juiciness and flavour. The six special dishes include soup, pasta, steak and other main dishes, which are available only in August 2019.
Zuppa di Petto di Manzo, priced at 650 THB++
Brisket beef soup with vegetables and cannellini beans croutons. This dish is slow-cooked for three and a half hours and is very popular in Italy.
Spaghetti al Pomodoro con Involtini di Manzo, priced at 750 THB++
Spaghetti mixed with tomato sauce, topped with slow-cooked chuck eye rolls filled with Parma ham and vegetables. This is a traditional dish in Rome with a four-hour slow-cooking process.
Stufato di Manzo, priced at 790 THB++
Slow-cooked oyster blade beef mixed with root vegetables, wine and fresh Italian herbs. A popular dish in Tuscany with a slow-cooking process of four hours.
Bistecca di Manzo Marinata, priced at 950 THB++
Marinated and grilled flank steak beef (available cooked rare or medium/rare for the perfect taste), served with roasted potatoes, Dijon mustard and pumpkin puree. A new, trendy dish that is marinated 24 hours before entering a cooking process, it is very popular in Europe and the USA.
Pastrami, priced at 980 THB++
Home-made pastrami served with Dijon mustard, white onions, pickles and slow-cooked borlotti beans. A Jewish dish, it is marinated the longest at 26 hours and then enters a slow-cooking process of eight hours.
Lombatello in Salsa Chimichurri, priced at 1,000 THB++
Grilled hanging tender beef (available cooked rare or medium/rare for the perfect taste) served with chimichurri sauce offers a spicy taste, complemented by mashed potatoes and sautéed zucchini. Another new, trendy and popular dish amongst Europeans and Americans, it is marinated for 24 hours before entering the cooking process.
All prices are subject to a 10% service charge and 7% VAT. Terms and conditions apply.