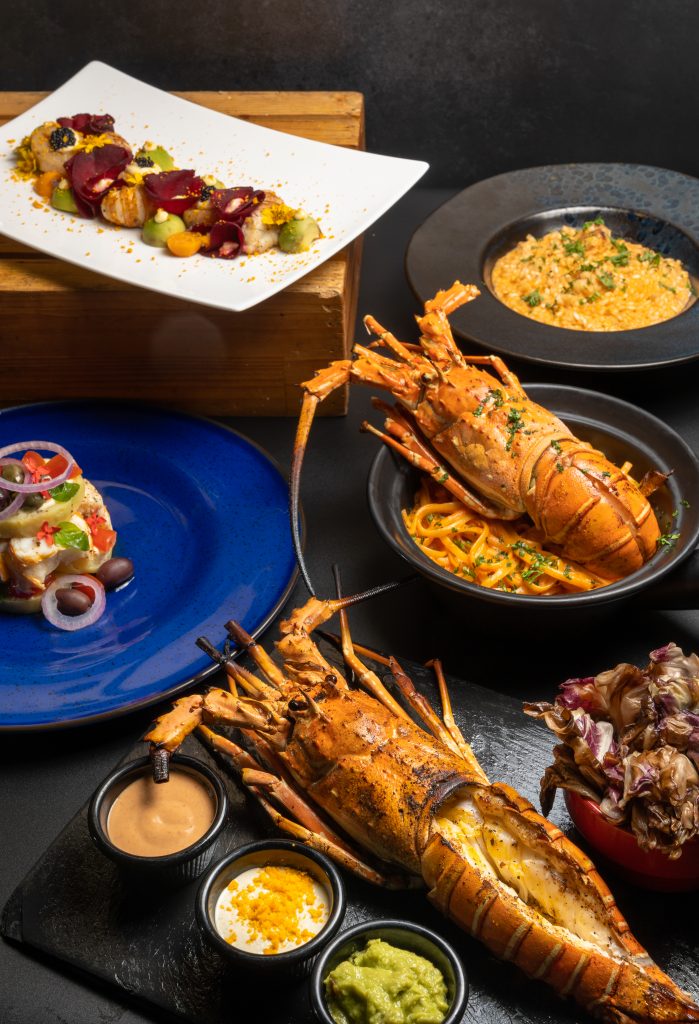 Clawfully Good Italian Lobster Dishes
Lobster has intrigued many generations of sophisticated diners, leading them to name the exquisite crustacean their favourite seafood without hesitation. La Gritta captures the essence of authentic Italian food with dishes of good quality ingredients paired with lobsters: scallops, risotto, linguine pasta or the old-fashioned grill.
La Gritta's signature dish of the month: Aragosta alla Catalana is an Italian dish originating from Sardinia.  This dish is served hot, and even though it's very simple, some claim it's the most lavish dish in Alghero, a town on the northwest coast of Sardinia.
Aragosta alla Catalana – 2,100 THB++
Steamed lobster cherry tomatoes, red onions, potatoes, capers, Kalamata olives & saffron aioli 
Aragosta e capesante – 2,150 THB++
Grilled scallop and lobster with avocado, beetroot carpaccio, black caviar bottarga 
Risotto all'aragosta – 950 THB++
Creamy risotto with lobster meat 950 b
Linguine all'aragosta – 2,100 THB++
Linguine pasta, lobster, white wine, mascarpone & light tomato sauce 
Aragosta grigliata – 2,100 THB++
Grilled lobster lemon butter, mixed salad and grilled radicchio 
Price is subject to a 10% service charge and 7% VAT.