Cheers To Aperitivo Season!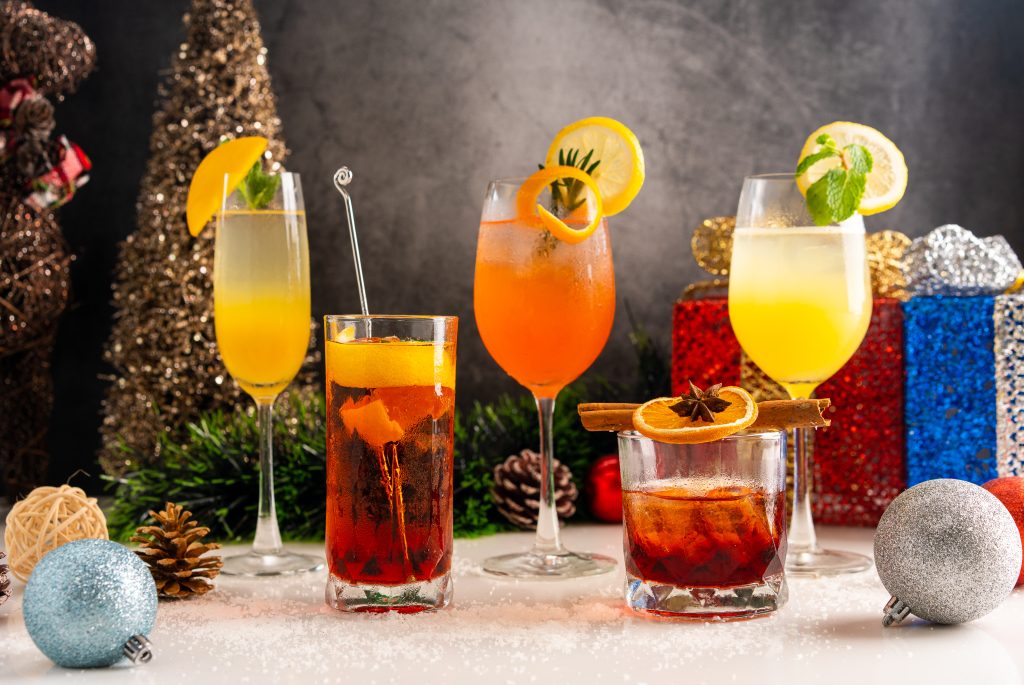 Aperitivo, or Aperitif in French, is when happy hour becomes extraordinary. Italians anticipate this as their best moment of the day: a combination of an artful, social event.

The aperitivo is a pre-meal beverage that opens up the appetite, taken before lunch or dinner.

In Milan, aperitivo comes with a wide variety of food, such as pasta, risotto and sandwiches. A light and invigorating Spritz is the most famous star of the Italian aperitivo.
Menu
Mango Bellini – 300 THB++
This famous cocktail was created in 1948 at Harry's Bar in Venice, Italy by bartender Giuseppe Cipriani. It was named after the Italian Renaissance painter Giovanni Bellini because, supposedly, the drink's color reminded Cipriani of the painter's preferred warm and subdued color palette. This popular cocktail is originally made with Prosecco and white peach puree, we do a variation with Thai mango puree to balance the acidity and sweetness.
Ingredients: Prosecco, Mango Puree
Sbagliato – 320 THB++
This is a variation of an Italian cocktail called the Negroni. In a classic Negroni recipe, you'll find equal parts gin, vermouth and Campari, which is a red, bitter liqueur. For this variation, however, the gin is replaced with sparkling Prosecco for a lighter, bubblier drink. The name originates from the Italian word sbagliato, which means "wrong" or "mistaken," as in, "I messed up and mistakenly put sparkling wine in this Negroni instead of gin." Bar Basso, in Milan, claims to have invented the cocktail.
Ingredients: Campari, Cincano Rosso, Prosecco
Limoncello Spritz – 320 THB++
The Limoncello Spritz is a delightful combination of limoncello, prosecco, and club soda that will transport you to an Italian lemon grove. The limoncello spritz is a spin on the popular Aperol spritz, a very popular Italian aperitif. The spritz was invented in Italy in the 1800's as a way to make sparkling wine more refreshing.
Ingredients: Limoncello, Prosecco, Soda
Milano-Torino – 280 THB++
The Milano-Torino is a truly classic Italian cocktail that's light in body but full in flavour. First served in a Milan cafe in 1860 by Gaspare Campari, this cocktail combines Campari and sweet Vermouth for its bittersweet taste and is a popular aperitif. With its distinctive charm, the Milano-Torino was an instant hit.
Ingredients: Campari, Dolin Sweet Vermouth
Fiore Tonico – 320 THB++
Created in Italy by the Barbieri brothers in 1919, Aperol naturally became popular among young
adults during the post-war era. It was only in the early 2000's that the brand gained additionally
recognition after communicating through art, music and lifestyle. Now, over 100 years later the drink is used for its well-known Aperol Spritz as well as a beautiful addition to other cocktails like the Gin and Aperol Tonic.
Ingredients: Aperol, Gordon Gin, Jasmine Syrup, Lemon Juice, Top Tonic, Lemon

Price is subject to a 10% service charge and 7% VAT.