Aperitivo Season in Phuket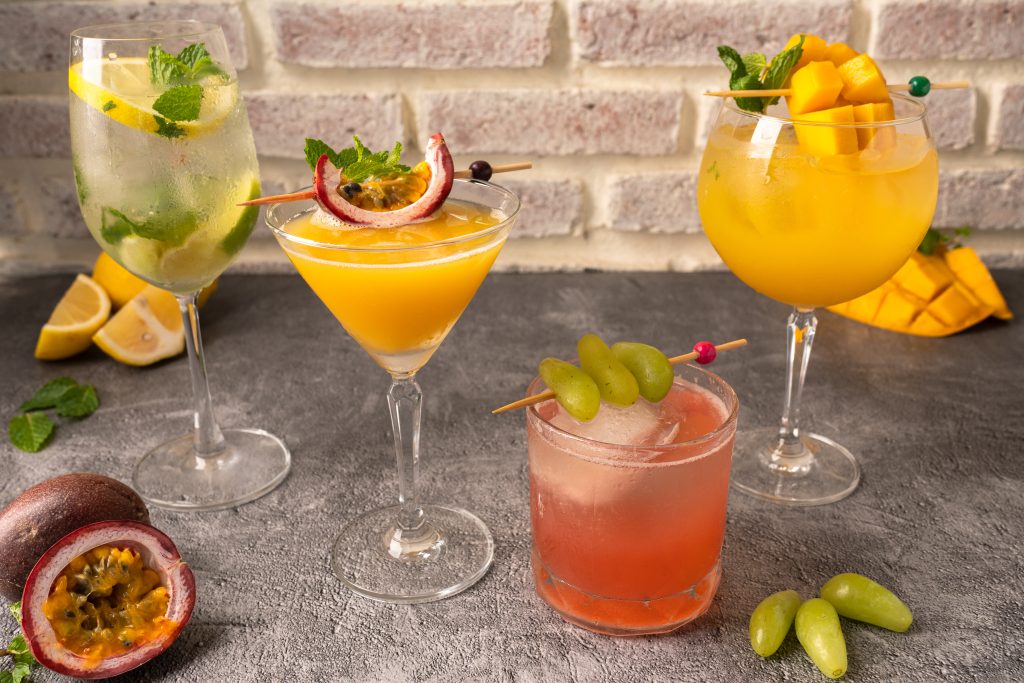 Our favorite Italian tradition is the aperitivo, a drink or light meal that takes place at the end of the workday as a warm up to dinner.

The concept of the modern apéritif might have been invented by the distiller Antonio Benedetto Carpano, who also created one of the first types of vermouth in Turin in 1786. The humble aperitivo has come a long way, extending its reach throughout Italy to become a beloved evening ritual. Held during the golden hours of 7 to 9 pm, Italians gather to unwind with a light cocktail or a glass of wine accompanied by delectable finger foods.
Menu
Enzoni – 280 THB++
The Enzoni cocktail is a cross between a Negroni and a Gin Sour where the Sweet Vermouth comes in the form of muddled green grapes. An ideal drink to introduce a novice to Campari! First created by Vincenzo Errico whilst tending bar at Milk & Honey, NYC. Vincenzo was trained by the legendaryDick Bradsell (creator of the Espresso Martini).
Ingredients: Gin, Campari, lemon juice

Hugo – 320 THB++
Pronounced 'Ugo', this spritz-style cocktail was created in 2005 by "Roland 'Ak' Gruber" at his San Zeno wine and cocktail bar in his hometown of South Tyrol in northern Italy.
Ingredients: Elderflower cordial, gin, soda water, Prosecco, lime wedge

Martini Della Passione – 320 THB++
This easy passion fruit cocktail is bursting with zingy flavours and is perfect for celebrating with friends. 2 passion fruits (they should have a crinkly appearance).
Ingredients: Vanilla vodka, passoa, lime juice, sugar syrup, Prosecco

Sicilian Blush – 190 THB++
Glass for gin cocktails garnish with mango & mint
Ingredients: Orange juice, mango juice, lime juice, top soda
Price is subject to a 10% service charge and 7% VAT.