Anni 90′ a Venezia – Classic Venetian Cocktails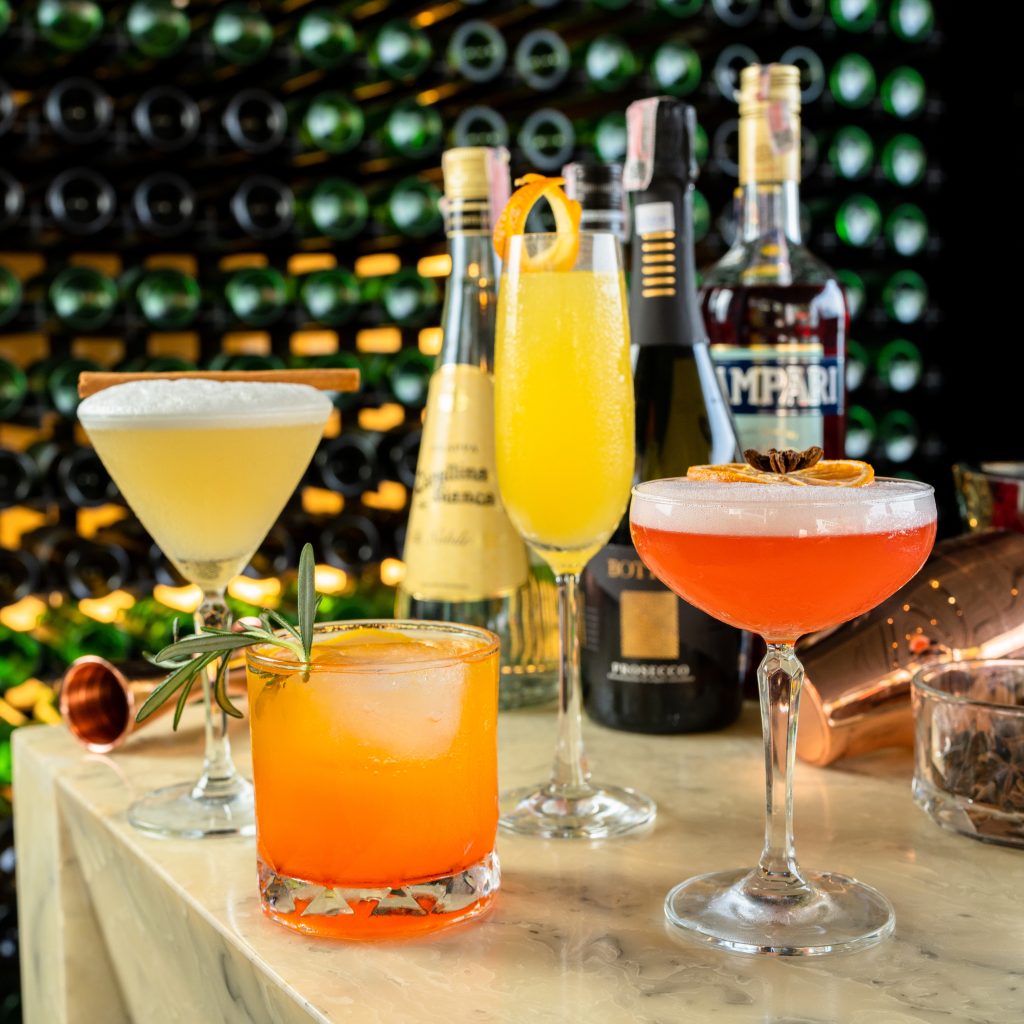 We take you right back in time three decades to Venice in the 90's and serve you some of the most popular drinks from that time – some of them to considered real classics today.
With several famous wine regions including Prosecco right at its door step, Venice always had a bustling aperitivo culture. Salute!
Menu
Aperitini – 380 THB++
Ingredients: Campari, Aperol, Prosecco, Tequila

VE.NE.TO – 320 THB++
Ingredients: Grappa, Chamomile Tea, Lime Juice, Syrup, Honey, Elderflower, Vanilla

Bellini   – 350 THB++
Ingredients: Peach Puree, Monin Peach, Prosecco 

Garibaldi – 320 THB++
Ingredients: Campari, Orange Juice, Bitters, Orange Wedge 
Price is subject to a 10% service charge and 7% VAT.